29-07-2020
On Monday 6 July the live events and creative industries came together for the #lightitred campaign, which aimed to highlight the critical stage the sector is in due to the COVID-19 pandemic.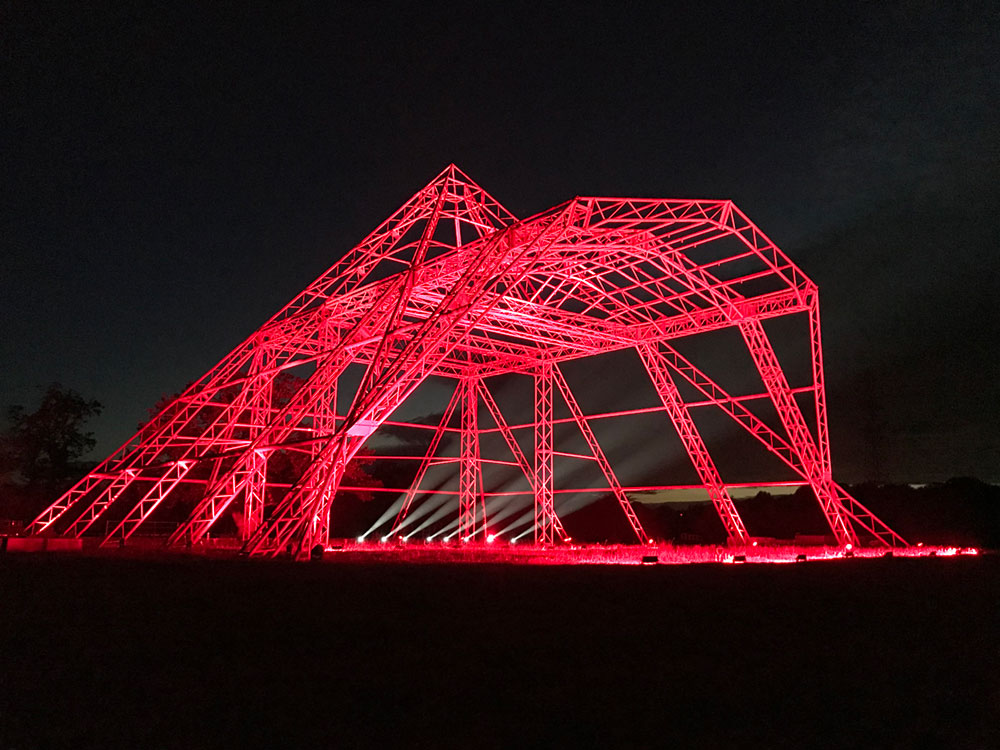 The campaign was inspired by Germany's #NightofLight on 22 June, which saw over 9,000 buildings, monuments, structures, towers, landmarks, castles, offices,
houses and more illuminated in "emergency red" to raise awareness for the arts and creative industries.
In support of #lightitinred, Fineline Lighting Director Rob Sangwell reached out to the team behind Glastonbury Festival with an idea to light up one of the most iconic and well known structures in the world of live events: The Pyramid Stage.

With the support of the festival, along with the countless venues and businesses that took part in the campaign, the industry's urgent message reached a wide audience and gained the attention of several high profile publications including NME magazine.

The campaign comes as the government announces a £1.57bn support package for the arts and creatives industries, which was welcomed by many but may be thinly spread across what is a large and diverse industry supporting a high number of temporary workers, small businesses and freelancers.

Andy Lenthall, GM of the Production Services Association, said: "We welcome the announcement of the support package and we are working in collaboration with the live events sector to ensure that this and other support is distributed throughout the supply chain, beyond empty venues, to the people and companies that create and enable events. #lightitinred is a prime example of how our supply chain can emerge from the background and create an impact."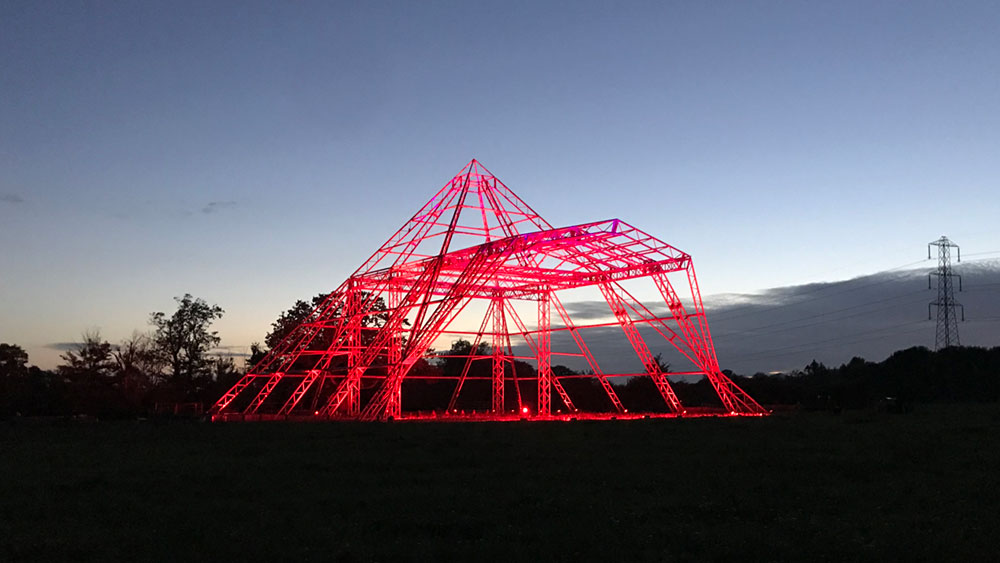 Rob Sangwell added: "A lot of people pulled together to make this happen, a massive thankyou to Michael Eavis, Emily Eavis, Haggis Mcleod, Jason Bryant,
Chris Salmon and Rob Kearle from Glastonbury Festival; Jim Creed from Powerline, who loaned us the generator; and the crew: James Harrington, Reuben Pinkney, Chris Randall and Fox Valentine.