New Rental Inventory
21-12-2022
!!!!! NEW RENTAL EQUIPMENT !!!!!
We are excited to announce the arrival of new equipment to our rental fleet.
CHAUVET COLOR STRIKE M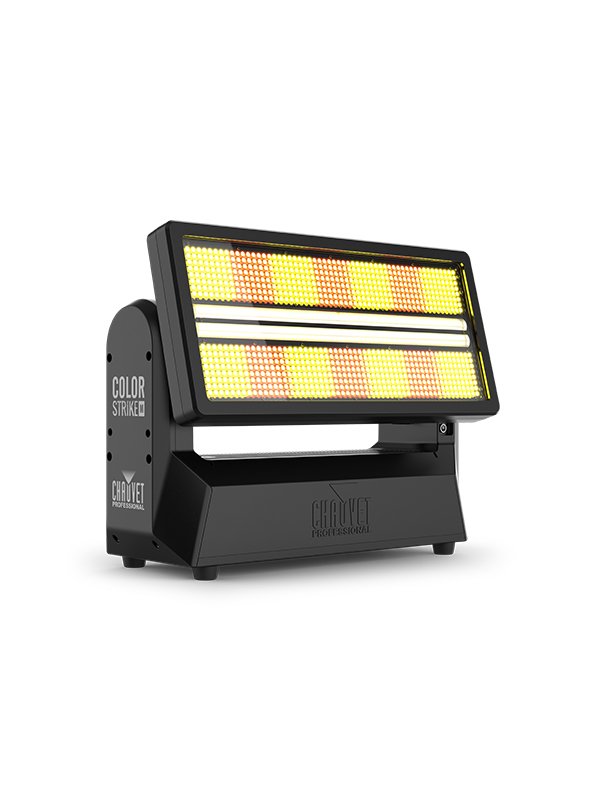 Color STRIKE M is an IP65 rated motorized strobe/wash with two ultra-bright, white light tube elements surrounded by an electrifying, color-mixing, and pixel-mappable face. This versatile strobe light can double as a wash fixture with 180° tilt range to throw bright saturated color wherever you need. The IP65 casing protects the fixture from any environmental factors or weather and has two omega-bracket attachments so you can mount the fixture horizontally or vertically without any hassle. Multiple programming personalities give you a varying amount of control from simple set ups with a multitude of built-in effects, or wider control options to take advantage of the pixel-mappable zones: 14 in the RGB face and 28 in the two tube elements. Built-in alignment pins insure perfectly straight linear arrays to create massive arrangements. DMX, Art-net, and sACN control. All LEDs feature 16-bit dimming for smooth fades and Pulse Width Modulation for on-camera use.
CHAUVET COLORADO PANEL Q40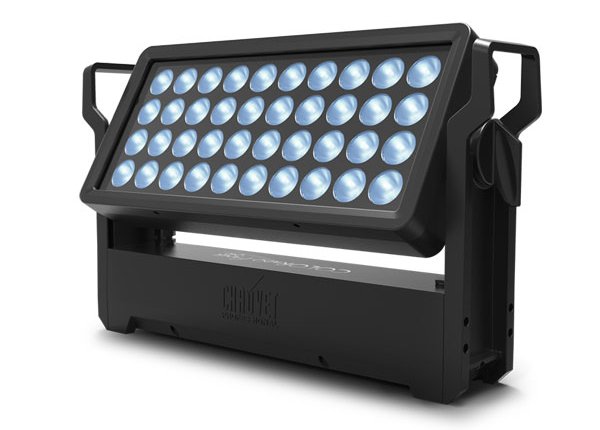 COLORado Panel Q40 is a powerful IP65-rated rectangular wash light that features 40 15 W RGBW LEDs capable of flawless edge-to-edge color mixing. This rugged indoor/outdoor unit can be manipulated through adjustable beam angles and includes a magnetic flood filter to produce a wider, but still even area wash. Its outdoor rated power and data connectors allow for easy connections without propriety cabling. Control it as you see fit with W-DMX and RDM.
Posted in: